NEW NEIGHBOR NEWS
In our last VE News we told you that FBRE had recently closed two sales and that we had three sales pending in the neighborhood. Those three properties are now closed!
Beth aInd Steve Dewey are our new neighbors at 518 Lombardy. Their longtime home in Houston was flooded during Harvey; however, they are now loving their new home! Beth retired from MD Anderson Cancer Center after working there for over 27 years, first in procurement and then in Information Technology. Steve was an engineer in the oil and gas industry for 42 years. He retired from Fluor after 33 years. During that time, Beth and Steve were presented with amazing travel opportunities! The Deweys' two cats, Amelia and Lilli, also love their new home. Beth and Steve look forward to meeting more neighbors and thank those who have graciously stopped by to introduce themselves.
Debbie and David Rothschild, previous owners of 518 Lombardy, moved to Austin to be near kids and grandkids. They were an integral part of our neighborhood—we miss seeing Debbie biking around VE and Dr. Rothschild on the lake fishing! The Rothschilds have a beautiful new home, surrounded by woods and wildlife. However, we hope they will be back from time to time to visit neighbors and enjoy the lake. Two more wonderful families are soon to become a part of our neighborhood, at 603 Salerno and 903 Gondola! Look for more information in our next newsletter.
NEIGHBORHOOD POST
Lou and Harris Cloninger of 118 St. Marks have a 2007 Pelican boat for sale, complete with a Minn Kota 30-lb. motor. The boat measures 123 in. long, has a bait well and the Cloningers have all paperwork, bill of sale, title, etc. Call Lou at 281-491-2991 (home) or 281-300-5888 (cell) for pricing and more info.
THE FBRE ADVANTAGE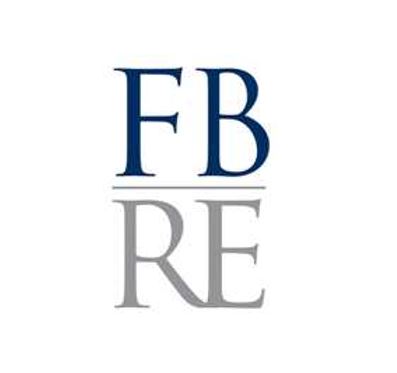 FBRE is set apart from others in the real estate industry by our private-client approach. Our boutique nature enables us to customize services to meet clients' particular requirements in any facet of real estate. We represent clients in residential, ranches, investments, corporate leasing and acquisitions, development, investment and more. The combination of our private-client model, local relationships and expertise throughout Texas, and international marketing exposure is unmatched by other real estate firms, large and small.
We recently represented the purchasers of the gorgeous Chris Sims Luxury Custom Home, designed by Robert Dame, located at 9506 Highway 90A. This incredible home has a majestic view overlooking Eldridge/Alkire Lake. After four months of negotiation on our clients' behalf, they are thrilled to be moving into this beautiful home with truly one of the most spectacular views in the Alkire area.
With so much information readily available to consumers through the MLS and internet, a Realtors' job is not primarily to supply data. Rather, a Realtor provides value to clients primarily through skills, experience, knowledge and expertise in this complicated and fast-moving real-estate industry. In the case of this Alkire Lake home, our knowledge of the area regarding specific home and lot sales, our expertise in dealing with inspectors, engineers, contractors, appraisers, architects and builders, and our negotiations with the seller's Realtor played a large part in being able to bring this transaction to fruition.
While I am touting the attributes of FBRE, I will also tell you to be sure and call us if you are thinking of "heading west" for a part-time ranch or country home, for hunting or for simply getting away. Bud Friedman recently sold a 50-acre "piece of heaven" in Hallettsville. He represents clients throughout Texas and has expertise in dealing with title, survey and mineral issues to name a few.
THE VE SOCIAL NETWORK
The neighborhood coffee last week was an all-around treat! Thank you to Pat and Bruce Lowrie for opening their gorgeous home and to Marcie McCutchen, Terry Beckham, Carol Tralie, Susan Uselton, Angie Schultz and Susan Marblestone for planning and preparing a morning of delectable food and delightful company!
Save the date: With "bait"-ed breath, we look forward to our next gathering at the annual fishing tournament on May 5!
k edit button to change this text.