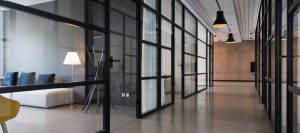 We strategically, proactively market properties by conducting thorough market analyses, promoting through leading advertising venues and utilizing our network of contacts with users and investors. Our goal is to negotiate the best possible price and manage transactions from inception through completion.
Whether a national corporation or a small business, we customize services for buyers and tenants of all real estate types. Our goal is to identify and secure the optimal location for our clients' businesses-at the best possible price.
We assist clients with identifying projects and formulating and executing the right strategies to achieve their investment objectives. We offer an array of customized services, including financial modeling, and can pool private resources to invest.
Whether acting as consultat or principal, we assist clients with understanding and articulating their business' real-estate requirements and then developing a customized building-for lease or purchase-to meet those requirements.
We enhance the value of clients' properties and focus on outperforming the competition. Our two-fold approach combines personal, proactive, targeted marketing with promotion through leading national databases and media.
Our goal is to maximize the value and performance of clients' income-producing properties. We focus on lowering operating costs without sacrificing service. We also provide accurate, timely property financial reporting.
We have represented clients in acquisitions and dispositions of thousands of acres of Texas land. Focusing on properties within the triangle of San Antonio, Austin and Houston, we facilitate the processes of marketing or site-selection, due diligence and financing.